September 05, 2007
If It's Free...
Wednesday is free sushi night at Steel, and I know what you're thinking: If they're giving it away, it must be awful.
Wrong. This is first-rate bait. In fact, you nearly have to fight your way into the tiny bar area to get a piece of it, but in the end, it's worth the struggle.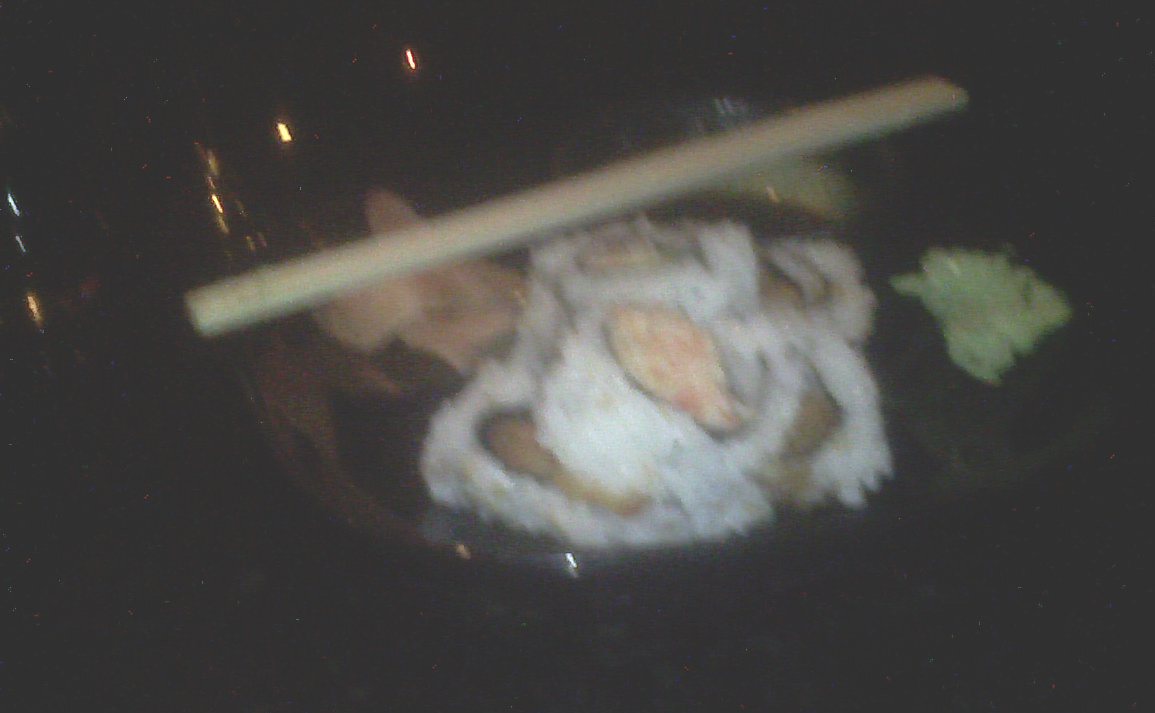 On arrival, the first order of business is to acquire real estate. If you show up past 5 o'clock, it's SRO. Happy hour opens promptly at 5:30 with $5 martinis, and that's when the cavalcade of free food begins, too.
It's been going on every Wednesday for at least a couple of years now, and I do not know how money is made at this. I usually down a good $25 worth of sushi at MSRP, paying only for $10 or so in martinis. There must be 50 people there doing the same. They spill out onto the sidewalk, squatting against the wall and looking to passersby as if the Salvation Army had just gotten a massive donation of Japanese appetizers.
So either there's a tremendous markup on sushi the rest of the time, or we're enjoying some sort of tofu creation that has us all fooled. Regardless, no matter how much we eat, it keeps coming out of the kitchen for a solid two hours.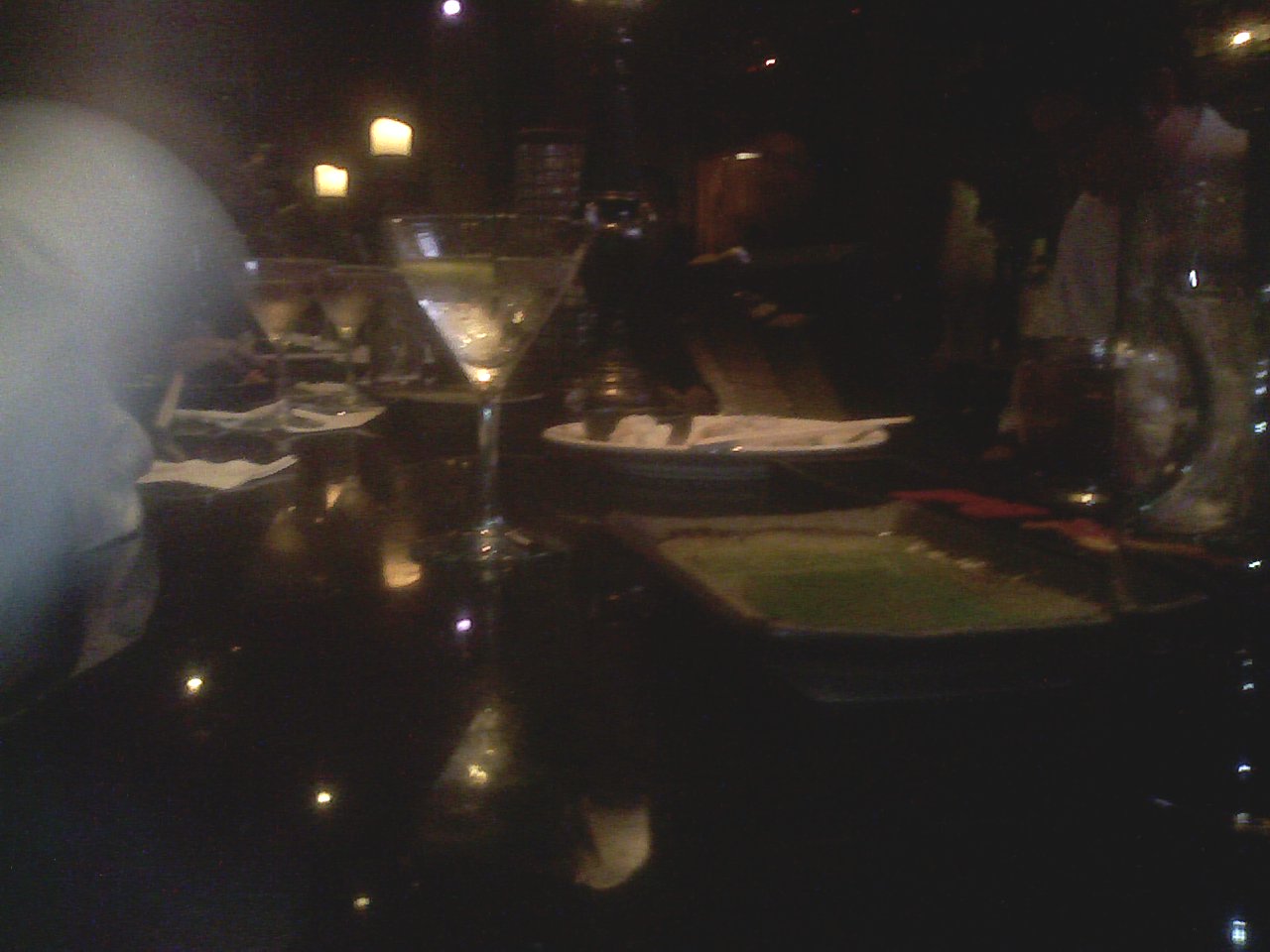 If you're seated at the bar, the bartenders will fetch plates for you; it runs up the tip. Those of us who want to enjoy the air-conditioning but haven't snagged a seat end up standing and either mooching the corner from a sooner's table or switching off—as Squeeky and I did tonight—one holding drinks while the other feeds both of you from one plate. There's no shame, because we all know why we're here.
Actually obtaining the sushi is whole 'nother job. Getting through the bar to the buffet is a contact sport, so the temptation once you're there is to pile your plate as high as possible. For this we have mastered the sushi pyramid, stacking an assortment of rolls along with the soy-sauce dish, wasabi, and ginger arranged, well, gingerly for the trip back through the elbowing mob. Above all, you do not want to spill. There is no way to look cool with a giant splatter of rice and fish chunks at your feet. It looks like vomit, for one thing. And you look lousy because you didn't even pay for it, and now somebody else is going to have to clean it up for you.
Probably you should just run away at that point.
This evening, Squeeky about swallowed her weight in sushi, so tonight she's on the sofa with her jeans unbuttoned like a fat uncle at Thanksgiving. I'm not feeling so good, myself. It's the first "date" we've had since Little Roo's birth a year ago, so perhaps neither of us remembers how to act when we're free. I'll tape Fred Thompson's moment on Leno and take an Alka-Seltzer. It's been a big day.
Posted by: Michael Rittenhouse at 07:56 PM | No Comments | Add Comment
Post contains 504 words, total size 4 kb.
Comments are disabled. Post is locked.
5kb generated in CPU 0.0037, elapsed 0.0106 seconds.
21 queries taking 0.0077 seconds, 16 records returned.
Powered by Minx 1.1.6c-pink.